Amanda Fuston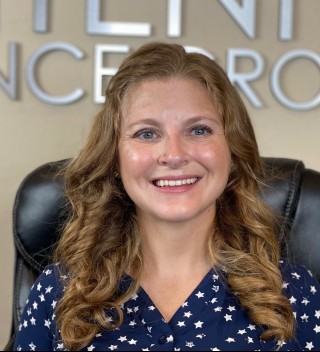 Email
Independent Agent
Direct: 405-435-1188
Share your smile with the world. It's a symbol of friendship and peace. - Christie Brinkley
Amanda attended Hutchinson Community College studying business, where she was a dragon doll cheering on her fellow athletes and performing choreographed dance routines.
She's been in the customer service industry going on 20 years; working with large companies like Us Cellular, Sprint, John Deere, and Case New Holland. She took the skills and knowledge she developed working for these great companies and became an entrepreneur; launching a business dispatching truck drivers and dived into the beautiful world of childcare opening an in-home daycare.
In 2018 she said goodbye to her life in Kansas and moved to the great state of Oklahoma, choosing to be closer to family in hopes to start her own family here someday. Now she's become a true boot wearing Okie who loves to two step, enjoys yoga, good food, cooking, gardening, reading, and photography. She's also spent time volunteering for the Epilepsy Foundation of Oklahoma where she has a passion for helping those who need support during their journey.
After extensive research and training in the insurance industry she's decided to tap back into her entrepreneurial spirit and is looking forward to providing you with exceptional customer service. Amanda would love the opportunity to meet with you and find the best possible solution for your insurance needs!