About Us
Centennial Insurance Group, Inc. is an Independent Insurance Agency, which means we represent many different companies so we can find the one that is right for you. We can shop your insurance for you instead of you having to call around.
Our goal is to provide you with the insurance you want at the lowest possible price, while providing you with the highest level of customer service. We can furnish you with an assessment of your insurance needs and a choice of which package fits you best.
It helps to find an agency that you know and can trust. Our staff has the knowledge and experience of our insurance products to provide maximum benefit and protection to our clients. Let one of our licensed professional insurance agents help you with any of your personal or business insurance needs serving Oklahoma City, Oklahoma.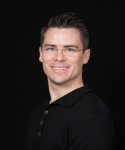 Bryan Chouinard
-
Owner/Agent
- (Direct: 405-286-4179)
Bryan earned his Bachelor of Science from the University of Central Oklahoma in 2001. He began his insurance career in 2002 as an agent with The Hartford Insurance and stepped up to be an agent for Country Insurance. In 2007, in order to better serve a more varied clientele with more choices for insurance coverage, he and his good friend Richard Brown decided to open their own independent insurance agency. They named it Centennial Insurance Group as it was the same year as the 100-year anniversary of Oklahoma becoming a state.
Bryan married his wife Laura in 2005, and they have two beautiful daughters Olivia & Alyssa. When he is not at work, he can be found taking them to their many activities and caring for them. His family comes first - second only to God. Bryan and Laura are both active in sports and keeping fit. he enjoys golf, tennis, basketball, water skiing, and snow skiing.
There is nothing Bryan Can't do when he puts his mind to it. He is not afraid of hard work, and when faced with a new challenge, he jumps in and finds a way to get it done. He applies the same philosophy when it comes to serving hi clients. He is dedicated to helping each and every one of his clients find an insurance product that will best suit their needs. To have Bryan Chouinard as your agent is to have a friend who cares.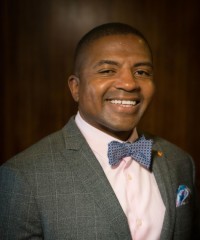 Richard Brown
-
Owner/Agent
- (Direct: 405-286-4735)
To become a great leader in business, you must grow yourself first. Richard Brown's passion for learning and educating himself beyond what is required is just one of many great qualities of
this thriving insurance agent.
Richard loves being a family man.He loves spending time with his wife of 13 years,Tiffany,
and their two sons, Mason and Hudson. He is an avid reader and enjoys mountain biking, serving in his local church, and attending insurance seminars.
As an Oklahoma native, he loves being able to provide a quality insurance product to the great
people of this state and has a heart of compassion for his fellow Oklahomans.
He graduated from Southwestern Christian University with a Bachelor of Science in Christian Ministry in 2001. He also studied dietetics at UCO before becoming interested in insurance.
Richard first started his insurance career with a captive insurance company in 2005. He and his business partner Bryan Chouinard launched their career as independent insurance agents and opened their own insurance agency, Centennial Insurance Group, in 2007. Richard feels he can better serve his clients by providing the best insurance product to suit their individual needs, whether it be home, auto, life, or commercial insurance. Richard enjoys all aspects of insurance and has taken specialized training to serve his commercial clients with excellence as well. He has stayed on top of the technological changes and advances in the industry as well. He has always been incredibly driven and self-motivated, and serves his clients with excellence.
Richard Brown would love to be your local agent, too.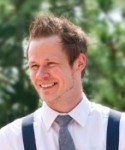 Craig Corbitt
-
Agent
- (Direct: 405-370-3053)
Matthew Thompson
-
Agent
- (Direct: 405-615-0146)
416 W. 15th St
Edmond, OK 73013