Richard Brown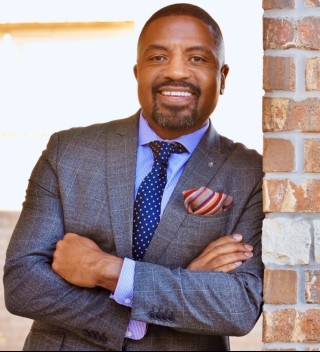 Email
Co-Founder & V.P.
Direct: 405-286-4735
To become a great leader in business, you must grow yourself first. Richard Brown's passion for learning and educating himself beyond what is required is just one of many great qualities of this thriving insurance agent.
Richard loves being a family man. He loves spending time with his wife of 20 years, Tiffany, and their two sons, Mason and Hudson. He is an avid reader and enjoys mountain biking, serving in his local church, and attending insurance seminars.
As an Oklahoma native, he loves being able to provide a quality insurance product to the great
people of this state and has a heart of compassion for his fellow Oklahomans.
He graduated from Southwestern Christian University with a Bachelor of Science in Christian Ministry. He also studied dietetics at UCO before becoming interested in insurance.
Richard first started his insurance career with a captive insurance company in 2005. He and his business partner Bryan Chouinard launched their career as independent insurance agents and opened their own insurance agency, Centennial Insurance Group, in 2007. Richard feels he can better serve his clients by providing the best insurance product to suit their individual needs, whether it be home, auto, life, or commercial insurance. Richard enjoys all aspects of insurance and has taken specialized training to serve his commercial clients with excellence as well. He has stayed on top of the technological changes and advances in the industry as well. He has always been incredibly driven and self-motivated, and serves his clients with excellence.
Richard Brown would love to be your local agent, too.